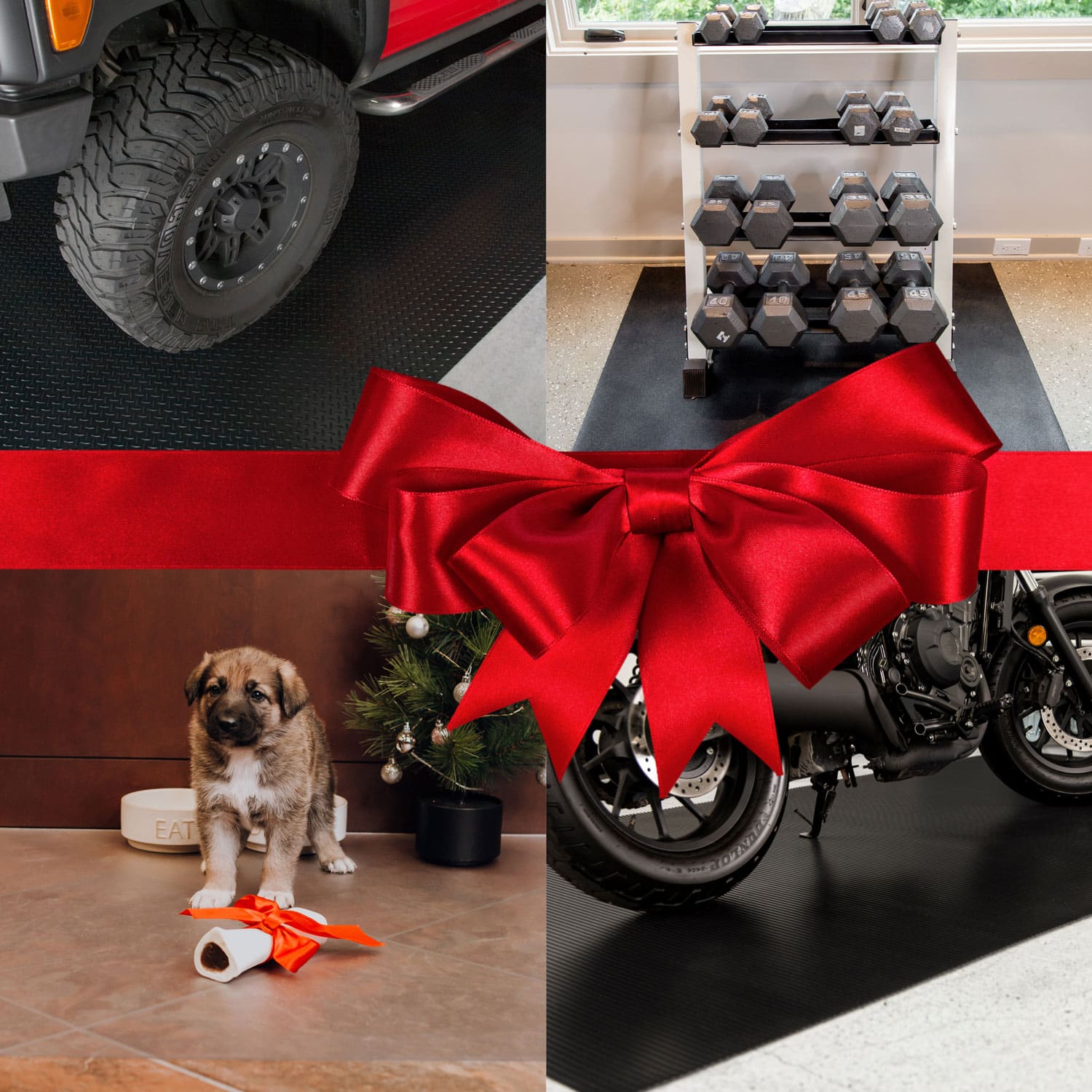 'Tis the season for gift giving! If you're hoping Santa brings you a new car, dirt bike, weight rack, or even a puppy – then G-Floor has the perfect accessory for each this holiday season! On the assumption you've made the nice list, here are our favorite products to gift or receive from G-Floor!    
G-Floor Universal Garage Flooring
For anything, anywhere! Under the lawn mower to the golfcart, all G-Floor roll out flooring is universal, extremely durable, and ready to protect the floor below. Give the gift of a completely transformed garage by adding G-Floor parking pads for a clean and sleek look! 
Reach for new goals and worry about your workout, not your floors. G-Floor exercise equipment mats are easy to roll out and install without any adhesive. Elevate your home gym with a sleek mat below weight machines, stationary bikes, treadmills, ellipticals, etc. Avoid scratches, dents, and other costly damages with a mat that is fully sweat proof.  
Pets deserve nothing but the best and so do our floors! From large area mats to kennel mats, G-Floor pet flooring protects low pile carpet, hardwood, tile, and more. Available in three textures and colors, these mats are extremely durable under sharp puppy nails and protect against spills and accidents.  
Surprise your loved one with a sleek mat under their Harley that protects their garage floors from dirt, road salts, gasoline, and other harsh chemicals with a completely waterproof, easy to clean mat. Top it off with a giant red bow and save them money in floor repairs! The gift that keeps on giving. 
Whether your list is a mile long or one specific item, G-Floor has gifts for family, friends, and more. Purchase today and save yourself the stress of last minute shopping.