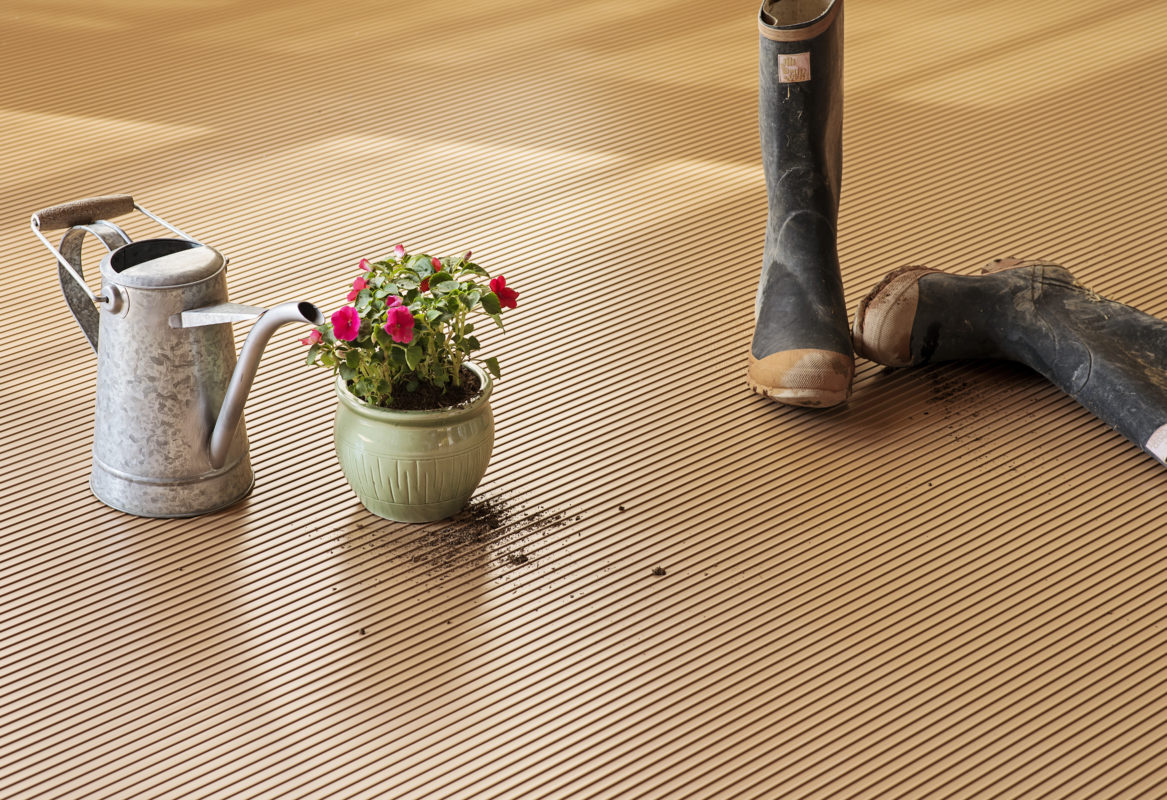 EASY TO CLEAN FOR LONG LASTING DURABILITY
G‑Floor® is an extremely durable and easy-to-maintain surface. It has incredible versatility, and can stand up to any stain in the most rugged of environments. G‑Floor®'s solid polyvinyl construction ensures no scratches, tears, or knicks.
Download Cleaning & Maintenance Brochure
LIMITED LIFETIME WARRANTY
Better Life Technology provides a limited lifetime warranty, that includes UV exposure protection. Learn more by clicking the link below to download warranty information.
Warranty Information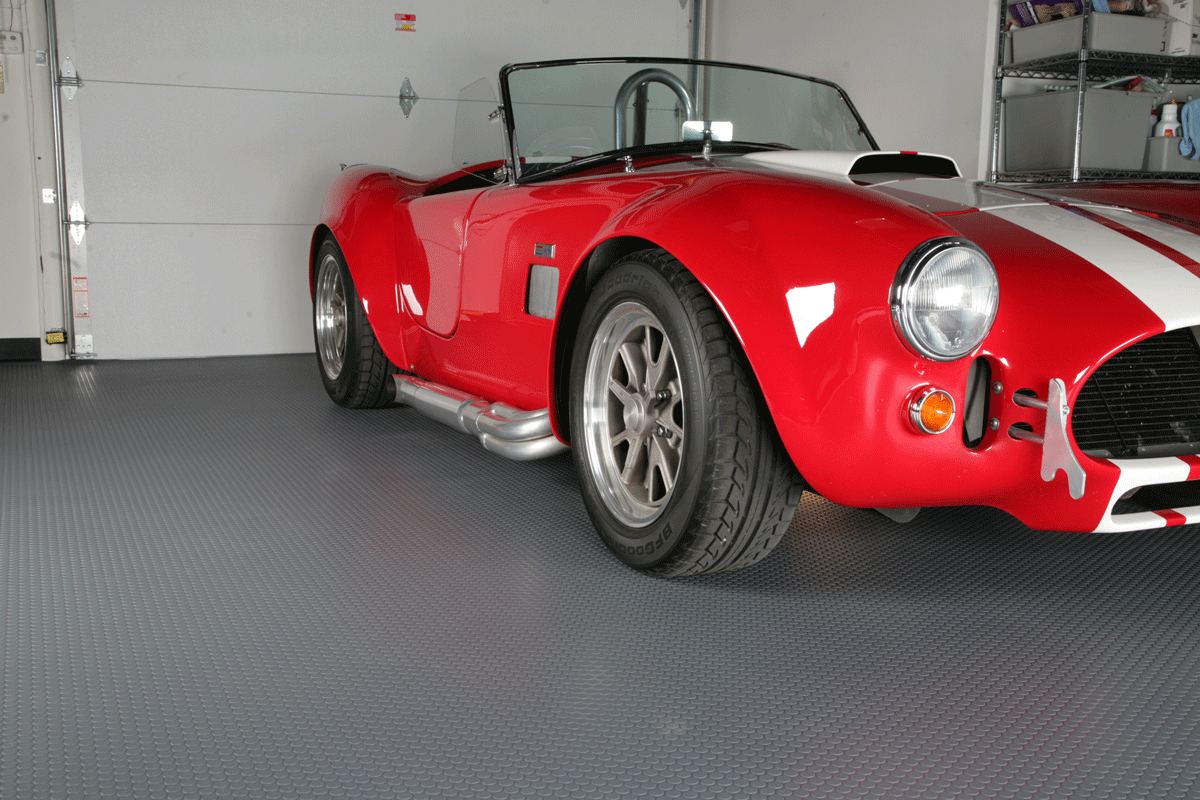 Product & Installation Videos
"Over the years, we have ordered a great deal of merchandise and dealt with a large number of companies both good and bad. Recently we ordered two 7.5'x17' garage floor mats in Midnight Black from Garage Flooring LLC of Colorado. After unpacking and rolling them out on the garage floor, we noticed that there was a variation in the shade of black between the two mats. An email, to the company, requesting a suggestion of what could be done prompted an immediate response from Justin Krauss, the president of Garage Flooring "We are shipping two new floor mats at no cost to you".
These are not small items and the cost to the company for shipping in addition to the mats themselves must be substantial. Obviously, this is a company that stands behind its products and truly believes in customer service. You can be certain that this story will be told to every neighbor that comes to admire our new garage flooring."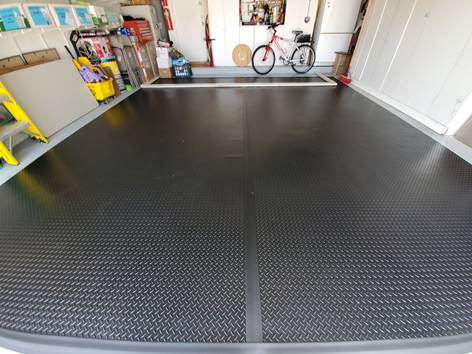 Popular Mechanics
By the time my wife and I were nearly done with a year-long renovation of our home, sprucing the one-car garage took a back seat to more essential areas, deferring my dream of curating a mini-Garage Mahal. I did, however, have some consolation when a company called BLT — short for Better Life Technology — sent a sample of what they call a Parking Pad.
Using a polyvinyl material finished in graphics available with RIBBED™, diamond diamond-tread, or flat surfaces, the roll-out floors come in several sizes and price points — 5′ x 10′ ($299), 7.5′ x 17′ ($763), and 10′ x 20′ ($1,196) — and can be finished in a contrasting black and white checkerboard patterns, silver, or a beige "granite spek" pattern. In addition to offering automotive and "kickstand tough" motorcycle mats, they also manufacture vehicle and trailer floor surfaces and kennel floors.
The 7.5′ x 17′ roll for my garage was shipped to my doorstep; though unwieldy, the 100+ pound tube came tightly wound around a stiff cardboard cylinder and wrapped in a Saran Wrap-like plastic. The floor rolls out and lays perfectly flat, with a slightly tacky material underneath gripping the ground. The top surface feels rubberized and relatively impervious; when some mud tracked onto the surface, it wiped clean without leaving a trace, suggesting it may just survive the inevitable weeping of internal fluids from my beloved, high-mileage 1977 Mercedes-Benz 450 SL (pictured above).
Though the laundry list of spruces for my new garage still remains dauntingly long, the BLT pad is a significant first step toward transforming the concrete-floored space from raw, unfinished place to park a car, to a spot that I'll actually look forward to spending time in.
Roll-Out Flooring = Instant Garage Cred
"I purchased a G‑Floor® garage mat about a year ago at Costco and must say that it has made a great improvement in keeping our garage ship-shape. Surprisingly, with our winters, it is nearly impossible to keep the garage floor clean yet the mat was amazing needing only a small wipe-down with a sponge brush and it came out clean. Anything that came off the car stayed on the mat and was easily wiped off or swept off. I only wish I had bought it years earlier — many thanks for a fine product."
Looks great and easy to install
Purchased two rolls online and installed in garage. Install was as simple as rolling out and putting in place. The process of getting the flooring to lay flat was a couple days. I however do recommend the edge trim for the sides and if you put rolls side by side it looks a lot nicer with the center trim.