About Better Life Technology
Better Life Technology is the leading innovator and manufacturer of top quality, 100% solid polyvinyl flooring solutions for residential, commercial and OEM applications. Our origins began with a simple goal: create superior polyvinyl garage flooring that not only protected the concrete below, but outlasted and outperformed other polyvinyl products on the market. It wasn't long before G‑Floor® became the Gold Standard for garages and we realized our ground-breaking, solid polyvinyl product had additional uses outside of the garage and above the floor.
Today we offer polyvinyl solutions manufactured in the USA for a multitude of purposes. Our high performance G‑Floor® Universal Flooring, G-Floor® Outdoor & nMarine Flooring, and G‑Floor Graphic® Print Media deliver individuals, small businesses, corporations, fleet owners, marketers and others, the most reliable polyvinyl solutions at exceptional value. Better Life Technology's products are so easy to install and maintain, you'll find us covering more than just the halls and walls of educational, healthcare, modular and recreational facilities. Our flooring and promotional signage enhances retail establishments, kennels, mobile vehicles, and just about any room of the home. Basically ANYPLACE you live, work, and play… Better Life Technology has a polyvinyl solution.
In October 2018, Adventure Capital Partners, LLC purchased Better Life Technology.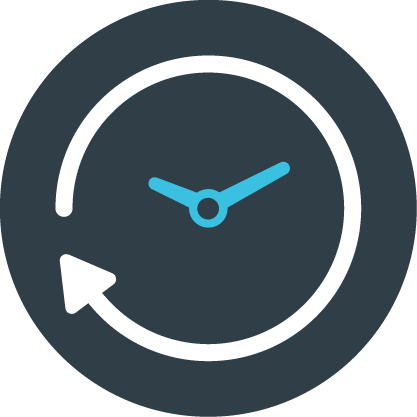 History of Better Life Technology
Better Life Technology was founded in 1998 by Brett Sneed and his father Don.  Brett developed the unique 10' wide manufacturing process and worked with Don to develop G‑Floor®, which is made of thick, solid polyvinyl and rolls out for easy installation. They positioned G‑Floor® against traditional epoxy floors, which can take up to 16 days to fully install and are prone to cracking, staining and peeling if not installed properly. Because it is compatible with alkalis and acids in concrete, G‑Floor® protects garage floors without breaking down the subfloor.
Since 2004, BLT has added new color options, textures and dimensions, and has been featured in many home improvement magazines and television shows. G‑Floor® can also be found in more than 1,200 retail stores nationwide, as well as via a variety of online distributors.
The line has continued to expand, now including G-Floor® Outdoor & Marine flooring as well as G‑Floor Graphic® customizable print media.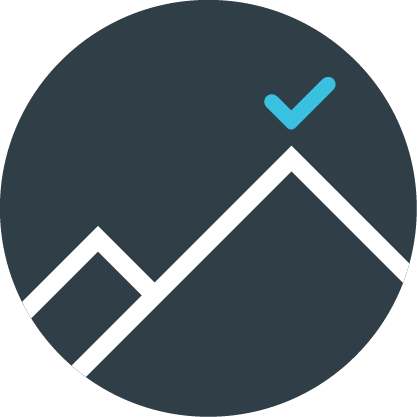 Leadership
Brett Sneed is the Chief Executive Officer (CEO) of Adventure Capital Partners, LLC dba Better Life Technology.  Brett founded Better Life Technology (BLT) in 1998 and in 2018, co-founded Adventure Capital Partners, LLC. As the visionary he is the inventor of G‑Floor®, G-Floor® Outdoor & Marine (formerly AquaTread®), G‑Floor® Image and G‑Floor Graphic® (formerly BILD®), and GrowFloor®. He was the vision and driving force behind Better Life Technology's unique manufacturing processes and product lines and he has extensive experience in business development /model, product development, patents and thermal plastics processing. Previous to founding Better Life Technology, Brett was involved in three successful startup small businesses, including President of USA Product Inc. where he developed and launched numerous product lines while growing the business; Director of Marketing at Jasco Inc.; and Regional Marketing Manager and National Product Manager (Fast Track) for DIGI Corporation.
Brett is an avid motorcyclist, traveling through the mountainous regions and stopping periodically to fulfill his passion of fly fishing. He and his wife of over 25 years enjoy traveling to coastal regions in the winter and to the Rocky Mountains in the summer.
Brett Sneed
Chief Executive Officer & Founder
Mr. Randy Treas co-founded Adventure Capital Partners, LLC (dba Better Life Technology) with CEO Brett Sneed in October 2018. Since then he has been an active Partner at Better Life Technology and enjoys interacting with what he refers to as "the amazing staff at Better Life Technology."  Randy is a serial entrepreneur having started numerous companies, eventually grooming them into successful entities with an emphasis on offering unparalleled products and services. He is hard at work with Better Life Technology's associates on exciting projects and new product development.
Randy is married to the love of his life, Leslie. They have been together over 28 years and have three children. Now they enjoy taking care of their 11 pound Havanese baby, a dog named Beau. When he isn't spending time with his family, Randy is maintaining their farm and riding trails. His perfect adventure includes his dirt bikes and motorcycle, with 90% of the trip being spent riding off road and in the dirt.
Ms. Kimra Bahr joined Better Life Technology in November 2011 as Controller and due to her exceptional work ethic, was promoted in August 2020 to Chief Financial Officer. Kimra leads the finance team and is actively involved in the daily operation of the company including manufacturing operations, new product initiatives and customer service. Kimra loves working at Better Life Technology and participating in new product launches, seeing how all the departments come together to ensure new products successfully launch into the market. Kimra and her staff have a "work hard while having fun" approach. She has over 25 years in Accounting & Finance, and prior to joining BLT, Kimra spent 11 years in manufacturing, 10 years in service and 12 years in the transportation industry. She has also managed an IT support team and now has "enough knowledge of IT to be dangerous"!
Kimra enjoys spending time and playing games with her daughter and three grandsons, spending time with extended family in Kansas and Colorado, and spoiling her two dogs. Kimra is an avid bowler, participating in leagues and tournaments throughout the year.
Kimra Bahr
Chief Financial Officer
Bill Rothe
Executive Vice President G‑Floor Graphic Print Media
Joining Better Life Technology in 2009, Mr. Bill Rothe served in a National Sales Manager role before overseeing the company's Clear Products division. As Executive Vice President of G‑Floor Graphic® Print Media, he absolutely loves everything about the G‑Floor Graphic product line and has been instrumental in its rebranding from G‑Floor Graphic Print Media to what is now G‑Floor Graphic Print Media. Bill pursued a degree in Marketing from University of Wisconsin-River Falls and has 31 years experience in the printing industry including print sales, screen and digital print and expertise in most print application specialties. He has held positions with 3M, SPSI, M&R, Ink Source and Nazdar. Bill's extensive background is an asset to the continued building and growth of the exclusive G‑Floor Graphic brand and its specialty print product offerings.
In his spare time, Bill enjoys remodeling his home, spending time with his two grown sons and his high-school aged daughter, and playing with his four dogs – a Husky, a German Shepherd, a Bulldog and a Maltese.
Mrs. Kristin Swartz joined Better Life Technology in October 2013 because she was extremely impressed with our unique product offerings and their growth potential, especially G‑Floor Graphic® Print Media. Today she is National / International Account Manager for the G‑Floor Graphic brand, helping grow that business and nurture its customer relationships through exceptional client service. Kristin studied at Johnson County Community College before starting her career in customer service. She has more than ten years experience in various industries, including Apparel and Promotional Products leading customer representatives and managing key accounts. 
Kristin and her husband spend a great deal of time watching their young son participate in a variety of sports activities. They also enjoy spending time with close friends and family, often accompanying them to community events and musical concerts.
Kristin Swartz
National / International Account Manager G‑Floor Graphic Print Media
Terry Terrill
Vice President Retail Sales
Mr. Terry Terrill is Vice President Retail and has been with Better Life Technology since 2013. He was recently promoted from National Sales Manager, where he managed all sales of the G‑Floor® branded product line in all channels including retail, e-commerce and OEM. Terry attended the University of Missouri-Columbia, and he has over 20 years in the Home Improvement industry as an in-home sales consultant and in sales management. In his new role, he is excited to continue touting the amazing benefits of G‑Floor flooring, including its high quality U.S. manufacturing process and the many ways G‑Floor flooring meets the needs of consumers in several different channels.
Terry spends most his free time with his wife of 17 years, Kim, and his teenage son and daughter. When he isn't attending their many activities, he finds time to fly fish and adventure out on his motorcycle.
Mrs. Susan Berkowitz joined Better Life Technology as eCommerce Manager in February 2018 bringing with her a wealth of marketing experience. After graduating from the University of Missouri – Kansas City with a Bachelors degree in Business Administration with an emphasis in direct marketing, she began her career with an advertising agency doing press checks and purchasing printing services. Susan has experience in the boating industry producing boating parts catalogs and over 25 years experience marketing automotive parts. She looks forward to helping the company grow, especially in her new opportunity to educate and inform customers about the great Better Life Technology product line and the many uses and applications of our durable, premium flooring and accessories.
Married to her husband, Jack, for 33 years, Susan has a grown son and two dogs. She likes crafting anything from making cards to scrapbooking to beading. When Susan isn't spending quality time with family and friends, you can find her watching sports, traveling and investigating new things.
Susan Berkowitz
eCommerce Manager
Bridget Treas
Marketing Lead Generation Department Manager
Ms. Bridget Treas joined Better Life Technology as Marketing Lead Generator in 2018 and has since been promoted to Marketing Lead Generation Department Manager and Corporate Culture Ambassador. Bridget leads the marketing lead generation team, developing outreach programs which drive new business in every segment of the company. Bridget joined Better Life Technology because she is excited to be part of an innovative, growing company and working to develop new departments and programs. Prior to joining Better Life Technology, Bridget spent two years in the Visual Arts Management field.Bridget has had some exciting life experiences; such as earning her sailing and scuba diving certification through the Seamester program where she sailed through the Caribbean for 80 days!On another adventure, she also hiked through the Grand Canyon for 21 days. Bridget attended Prescott College and studied Photography & Social Justice and went on to Columbia College in Chicago where she earned a Visual Arts Management degree.
Bridget is a huge animal lover and enjoys spending time with her dog Mya, whom she refers to as the love of her life.When she's not with Mya, you'll find Bridget spending time with family and friends, traveling, playing on the women's hockey team, riding her motorcycle or creating some new art project!
Mr. Mark Radosevich joined Better Life Technology as Vice President of Operations in 2021. Mark earned his Bachelor of Business Administration with a Major in Accounting from the University of Iowa. He received his CPA and has a background primarily in accounting and finance over the past 38 years. Mark spent his first 8 years in public accounting and internal auditing. Mark's specialty is infrastructure and leadership. Utilizing his training and experience, Mark moved on to fill roles such as corporate controller and CFO primarily with manufacturing companies, in truck bodies and accessories, paperboard packaging, and medical devices.
Since Mark grew up playing various sports including baseball at the University of Iowa, he now enjoys watching most sports either live or on TV. He also enjoys reading and cooking. He particularly likes spending time with family; his wife of 36 years, their daughter, and her family with 2 kids/grandkids. Vacationing on the beach on Anna Maria Island, FL is also a favorite pastime.
Mark Radosevich
Vice President of Operations
Shawn Byrd
Director of Manufacturing Operations
Mr. Shawn Byrd joined the Better Life Technology in May of 2017, after 20 years as the President of a multi-national corporation that produced building products, PVC formulations and plastic processing equipment.Shawn enjoys his work at Better Life Technology because the people are great to work with and are all committed to creating excellent products. Shawn leads several different aspects of the manufacturing facility, including overseeing the print operations, extrusions lines and production schedules. Shawn is a graduate of the University of Kansas with a Bachelor of Science in Mechanical Engineering and a Bachelor of Science is Business Administration.
Shawn spends his time outside of work trying a variety of new foods at unique locations! Shawn also likes to travel with his wife of 32 years, his family and his friends. You'll likely find Shawn enjoying people playing bagpipes, or letting the sand flow between his toes in the Caribbean.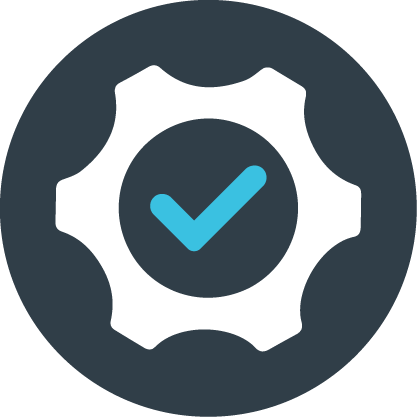 Corporate Responsibility
Better Life Technology goes beyond polyvinyl flooring, from community engagement to promoting eco-initiatives in our production. As part of our corporate culture, we are committed to giving back to the local communities where we have facilities, to the global community where our products cover and protect millions of spaces.
Better Life Technology employees are the driving force when it comes to giving back to the community. From annual food drives to adopt-a-family during the holidays, we aim to make a difference whenever and wherever we can.
Environmental Sustainability
When it comes to our production process, we are always looking for ways to be greener. Thinking outside the box, literally, we recycle and reuse the boxes our materials arrive in, as well as provide them to others to be repurposed. We also recapture and reuse polyvinyl when possible.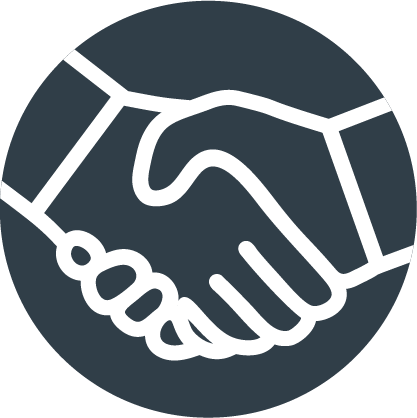 Culture
Better Life Technology is more than just a job; it's a lifestyle. We work with a purpose with the intention to create a positive impact on a personal and professional level.
At Better Life Technology, we strive to continue our competitive advantage as the leading producer of polyvinyl floor coverings in the world with an eye on making a difference in our people's lives, our customers' experience, and in bettering the surroundings in which we contact.
It may sound cliché, but we operate by The Golden Rule.
Respect ALL People.
Conduct Business in a Fair and Ethical Manner.
Develop Relationships and Partnerships for the Long-term.
Do What We Say We Are Going to Do; Do it Well; and Have Fun Doing It!
Better Life Technology is growing at an exciting rate, and our work is fast-paced and challenging. Our associates tell us they can't wait to come to work because they are learning something new every day. We operate with a team approach and with an open door policy where our employees have autonomy to innovate and contribute to company growth. As we continue to grow, we don't plan to lose our "family feel," which is the cornerstone of our culture and service philosophy. In a comfortable, inviting atmosphere, employees deliver on our promise – to make the highest quality polyvinyl floor coverings on the market for the best customers on the planet.
Work/Life Balance
(Flexible schedules, PTO, Vacation, etc.)
Medical/Life Insurance
Dental and Vision coverage
401k
Advancement Opportunities
Company Gatherings, Days of Community Service, Team-Building Events
Employee Empowerment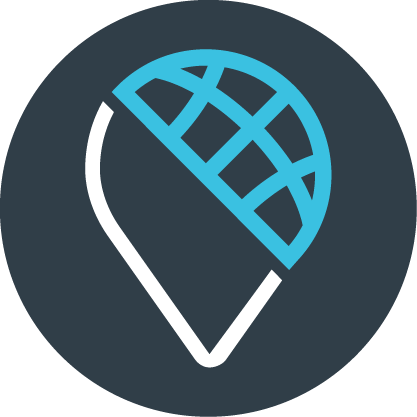 Locations
Better Life Technology headquarters are located in Lenexa, Kansas, a suburb of Kansas City. Our corporate office houses administrative, sales and customer service associates and serves as a local showroom for viewing product samples and designs.
Our products are proudly manufactured in the USA at our facility in Emporia, Kansas, 90 miles south of Lenexa. In addition to our manufacturing plant, Emporia is also home to Better Life Technology's 240,000 sq. ft. warehouse and distribution center. A vertically-integrated manufacturer, we provide our products to distributors for resale and the Emporia warehouse also houses the fulfillment center for online sales, catalog sales and retail distribution.
Locations
Better Life Technology
9736 Legler Rd
Lenexa, KS 66219
Phone:(913) 894-0403
Better Life Technology
1219 Hatcher St
Emporia, KS 66801
Phone:(620) 343-2552
Locate a G‑Floor Graphic® Distributor - USA
Media One USA
p: 833.HELLO.M1 (833.435.5661)
e: web@mediaoneusa.com
MIDWEST SIGNS
p: 800.328.6592
Hasco Graphics
p: 216.662.7474
Laird Plastics
p: 816.452.7771
Spicers Paper
p: 800.774.2377
AJ Visual
p: 718.971.5276
e: sales@ajvisualsolutions.com
Calsak Plastics
p: 469.299.7000
Locate a G‑Floor Graphic® Preferred Resellers
Locate a G‑Floor Graphic® Certified Printer- USA
BP Graphics
Phoenix, AZ
800-587-1464
Website

P5 Graphics & Displays
Fullerton, CA
714-808-1645
Website

Core Digital Media
Playa Vista, CA
310-348-6800
Website

LA Anderson
Los Angeles, CA
323-460-4115
Website

Ad Art
San Francisco, CA
800-675-6353
Website

Primary Color
El Segundo, CA
310-841-0250
Website

Astek Inc
Van Nuys, CA
818-901-9876
Website

Enhance A Color
Danbury, CT
203-748-5111
Website

Merritt Graphics
East Hartford, CT
860-216-3193
Website

Trinity Graphic
Sarasota, FL
941-355-2636
Website

VSP Graphic
West Seneca, NY
716-674-7446
Website

Color Reflections - Hollywood
Hollywood, FL
954-791-4910
Website

 

Color Reflections - Orlando
Orlando, FL
407-425-4063
Website

National Print Wholesale
Atlanta, GA
404-343-0106
Website

GCI Graphics
Atlanta, GA
770-455-8804
Website

Laser Resources (LRI)
Grimes, IA
515-518-6101
Website

Custom Color
Lenexa, KS
913-760-3100
Website

Signmasters
Passaic, NJ
973-614-8300
Website

Modernistic Inc
Stillwater, MN
800-641-4610
Website

Graphic Systems
Minneapolis, MN
612-721-6100
Website

Visual Expressions Printing
Minneapolis, MN
612-729-8370
Website

ASAP
Bloomington, MN
952-564-2727
Website

Sandy Alexander
Clifton, NJ
973-470-8100
Website

Color Reflections - Las Vegas
Las Vegas, NV
702-262-9300
Website

Candid Worldwide
Las Vegas, NV
702-896-5779
Website

Duggal
New York, NY
212-242-7000
Website

2XL Imaging
Springfield, NJ
908-688-0561
Website

Vari Direct
Long Island City, NY
212-913-9600
Website

Infinity Images
Portland, OR
503-232-4544
Website

Berry and Homer
Chester, PA
215-425-0888
Website

Color Reflections - Philadelphia
Philadelphia, PA
215-627-4686
Website

Ingram Express Services
Nashville, TN
615-333-9042
Website

Kubin Nicholson - Dallas
Carrollton, TX
469-522-7868
Website

IDX Corporation
Fredricksburg, VA
540-370-9100
Website

CSI Printing
Falls Church, VA
703-205-0000
Website

Kubin Nicholson - Milwaukee
Milwaukee, WI
414-586-4300
Website
Locate a G‑Floor Graphic® Certified Printer- CANADA
Anti-Slip Backing
Black
Ideal for small, repositionable G‑Floor Graphic® floor mats, our Anti-Slip Backing adds durability and safety to your creations.
| | |
| --- | --- |
| Grade: | Intermediate |
| color: | Clear |
| product type: | Coated Rayon Fabric with Acrylic Adhesive |
| Width: | 54 in |
| length: | 25 ft |
| COVERAGE: | 112.5 sqft |
| application: | Non-Skid Backer |
Double Sided Mounting Adhesive
Clear
Designed for smaller, semi-permanent floor graphic applications, this double-sided, pressure-sensitive adhesive provides the ultimate, quick-stick adhesion to meet the demands of every indoor high traffic environment.
| | |
| --- | --- |
| Grade: | Semi-Permanent |
| color: | Clear |
| product type: | Sheet Acrylic |
| width: | 27 in |
| length: | 150 ft |
| COVERAGE: | 335 sqft |
| SUBSTRATE: | Tile, Cement, Metal, Aluminum.  Not Wood |
| application: | Double-Sided Mounting |
Taylor Resolute Adhesive
Off-White
For wall to wall installations and other permanent subfloor bonding of G‑Floor Graphics flooring, there is no better flooring glue. Manufactured from modified silane polymer blend, it has an extra moisture barrier built in for added print floor protection.
| | |
| --- | --- |
| Grade: | Permanent |
| color: | Off-White |
| product type: | Modified Silane Polymer Blend |
| CONTAINER SIZE: | 2 gal |
| BONDING TIME: | 40-50 min |
| COVERAGE: | 500 sqft |
| SUBSTRATE: | Concrete, OSB, Gypsum, Plywood |
| application: | Trowel or Roll On |
Seam Tape
Black
Our glass cloth seam tape can withstand extreme temperatures
| | |
| --- | --- |
| Grade: | Like-Permanent |
| color: | Black |
| product type: | Glass-Cloth |
| length: | 30 yds |
| width: | 4 in |
| application: | Single-Sided Adhesive |
Seam Tape
White
Our glass cloth seam tape can withstand extreme temperatures
| | |
| --- | --- |
| Grade: | Like-Permanent |
| color: | White |
| product type: | Glass-Cloth |
| length: | 30 yds |
| width: | 4 in |
| application: | Single-Sided Adhesive |
Welding Rod
Slate Grey
The perfect solution for a seamless look. The slate grey welding rod gives you the protection of a fused seam with the illusion of a seamless installation so the details of the floor are not lost.
| | |
| --- | --- |
| Grade: | Permanent |
| color: | Slate Grey |
| length: | 300 ft |
| width: | 4 mm |
| application: | Permanent Installation - Fused Seams |
Welding Rod
Midnight Black
The perfect solution for a seamless look. The midnight black welding rod gives you the protection of a fused seam with the illusion of a seamless installation so the details of the floor are not lost.
| | |
| --- | --- |
| Grade: | Permanent |
| color: | Midnight Black |
| length: | 300 ft |
| width: | 4 mm |
| application: | Permanent Installation - Fused Seams |
Welding Rod
Clear
The perfect solution for a seamless look. The clear welding rod gives you the protection of a fused seam with the illusion of a seamless installation so the graphic is not lost.
| | |
| --- | --- |
| Grade: | Permanent |
| color: | Clear |
| length: | 300 ft |
| width: | 4 mm |
| application: | Permanent Installation - Fused Seams |
G‑Floor Graphic® Ultra 35WG Sheet-Fed
Clear print media
| | |
| --- | --- |
| Color: | Clear |
| Surface Texture: | Woodgrain |
| SIZE: | 28 in x 40 in |
| Overall Thickness: | 35 mil (0.035") |
| Wear Layer Thickness: | 35 mil (0.035") |
| Weight: | 4 oz/sqft |
| Finish: | Satin |
| Composition: | Homogeneous Polyvinyl |
| Warranty: | 3-Year Limited |
| | Proudly Made in The USA |
G‑Floor Graphic® Ultra 35SS Sheet-Fed
Absolute White print media
| | |
| --- | --- |
| Color: | Absolute White |
| Surface Texture: | Super Smooth |
| SIZE: | 28 in x 40 in |
| Overall Thickness: | 35 mil (0.035") |
| Wear Layer Thickness: | 35 mil (0.035") |
| Weight: | 4 oz/sqft |
| Finish: | Satin |
| Composition: | Homogeneous Polyvinyl |
| Warranty: | 3-Year Limited |
| | Proudly Made in The USA |
G‑Floor Graphic® Performance 85SS
Absolute white print media
| | |
| --- | --- |
| Color: | Absolute White |
| Surface Texture: | Super Smooth |
| SIZE: | 60 in × 10 ft, 120 in x 61 ft |
| Overall Thickness: | 85 mil (0.085") |
| Wear Layer Thickness: | 85 mil (0.085") |
| Weight: | 10 oz/sqft |
| Finish: | Satin |
| Composition: | Homogeneous Polyvinyl |
| Warranty: | 3-Year Limited |
| | Proudly Made in The USA |
G‑Floor Graphic® Prime 75WG
Clear print media
| | |
| --- | --- |
| Color: | Clear |
| Surface Texture: | Woodgrain |
| SIZE: | 60 in × 10 ft, 60 in x 61 ft, 120 in x 61 ft |
| Overall Thickness: | 75 mil (0.075") |
| Wear Layer Thickness: | 75 mil (0.075") |
| Weight: | 8 oz/sqft |
| Finish: | Satin |
| Composition: | Homogeneous Polyvinyl |
| Warranty: | 3-Year Limited |
| | Proudly Made in The USA |
G‑Floor Graphic® Prime 75CT
Clear print media
| | |
| --- | --- |
| Color: | Clear |
| Surface Texture: | Ceramic |
| SIZE: | 60 in × 10 ft, 60 in x 61 ft, 120 in x 61 ft |
| Overall Thickness: | 75 mil (0.075") |
| Wear Layer Thickness: | 75 mil (0.075") |
| Weight: | 8 oz/sqft |
| Finish: | Satin |
| Composition: | Homogeneous Polyvinyl |
| Warranty: | 3-Year Limited |
| | Proudly Made in The USA |
G‑Floor Graphic® Elite 60SC
Clear print media
| | |
| --- | --- |
| Color: | Clear |
| Surface Texture: | Small Coin |
| SIZE: | 120 in x 61 ft |
| Overall Thickness: | 60 mil (0.060") |
| Wear Layer Thickness: | 60 mil (0.060") |
| Weight: | 9 oz/sqft |
| Finish: | Satin |
| Composition: | Homogeneous Polyvinyl |
| Warranty: | 3-Year Limited |
| | Proudly Made in The USA |
G‑Floor Graphic® Elite 50SS
Absolute White print media
| | |
| --- | --- |
| Color: | Absolute White |
| Surface Texture: | Super Smooth |
| SIZE: | 120 in x 61 ft |
| Overall Thickness: | 50 mil (0.050") |
| Wear Layer Thickness: | 50 mil (0.050") |
| Weight: | 6.5 oz/sqft |
| Finish: | Satin |
| Composition: | Homogeneous Polyvinyl |
| Warranty: | 3-Year Limited |
| | Proudly Made in The USA |
G‑Floor Graphic® Elite 50CT
Slate Grey print media
| | |
| --- | --- |
| Color: | Slate Grey |
| Surface Texture: | Ceramic |
| SIZE: | 120 in x 61 ft |
| Overall Thickness: | 75 mil (0.075") |
| Wear Layer Thickness: | 75 mil (0.075") |
| Weight: | 8 oz/sqft |
| Finish: | Satin |
| Composition: | Homogeneous Polyvinyl |
| Warranty: | 3-Year Limited |
| | Proudly Made in The USA |
G‑Floor Graphic® Elite 50CT
Midnight Black print media
| | |
| --- | --- |
| Color: | Midnight Black |
| Surface Texture: | Ceramic |
| SIZE: | 120 in x 61 ft |
| Overall Thickness: | 75 mil (0.075") |
| Wear Layer Thickness: | 75 mil (0.075") |
| Weight: | 8 oz/sqft |
| Finish: | Satin |
| Composition: | Homogeneous Polyvinyl |
| Warranty: | 3-Year Limited |
|   | Proudly Made in The USA |
G‑Floor Graphic® Elite 50CT
Clear print media
| | |
| --- | --- |
| Color: | Clear |
| Surface Texture: | Ceramic |
| SIZE: | 120 in x 61 ft |
| Overall Thickness: | 50 mil (0.050") |
| Wear Layer Thickness: | 50 mil (0.050") |
| Weight: | 6.5 oz/sqft |
| Finish: | Satin |
| Composition: | Homogeneous Polyvinyl |
| Warranty: | 3-Year Limited |
| | Proudly Made in The USA |
G‑Floor Graphic® Elite 50CT
Absolute White print media
| | |
| --- | --- |
| Color: | Absolute White |
| Surface Texture: | Ceramic |
| SIZE: | 120 in x 61 ft |
| Overall Thickness: | 75 mil (0.075") |
| Wear Layer Thickness: | 75 mil (0.075") |
| Weight: | 8 oz/sqft |
| Finish: | Satin |
| Composition: | Homogeneous Polyvinyl |
| Warranty: | 3-Year Limited |
|   | Proudly Made in The USA |
G‑Floor Graphic® Ultra 35WG
Clear print media
| | |
| --- | --- |
| Color: | Clear |
| Surface Texture: | Ceramic |
| SIZE: | 54 in x 61 ft |
| Overall Thickness: | 35 mil (0.035") |
| Wear Layer Thickness: | 35 mil (0.035") |
| Weight: | 4 oz/sqft |
| Finish: | Satin |
| Composition: | Homogeneous Polyvinyl |
| Warranty: | 3-Year Limited |
| | Proudly Made in The USA |
G‑Floor Graphic® Ultra 35SS
absolute white print media
| | |
| --- | --- |
| Color: | Absolute White |
| Surface Texture: | Super Smooth |
| SIZE: | 54 in x 61 ft |
| Overall Thickness: | 35 mil (0.035") |
| Wear Layer Thickness: | 35 mil (0.035") |
| Weight: | 4 oz/sqft |
| Finish: | Satin |
| Composition: | Homogeneous Polyvinyl |
| Warranty: | 3-Year Limited |
| | Proudly Made in The USA |
G‑Floor Graphic® Ultra 35CT
Clear print media
| | |
| --- | --- |
| Color: | Clear |
| Surface Texture: | Ceramic |
| SIZE: | 54 in x 61 ft |
| Overall Thickness: | 35 mil (0.035") |
| Wear Layer Thickness: | 35 mil (0.035") |
| Weight: | 4 oz/sqft |
| Finish: | Satin |
| Composition: | Homogeneous Polyvinyl |
| Warranty: | 3-Year Limited |
| | Proudly Made in The USA |