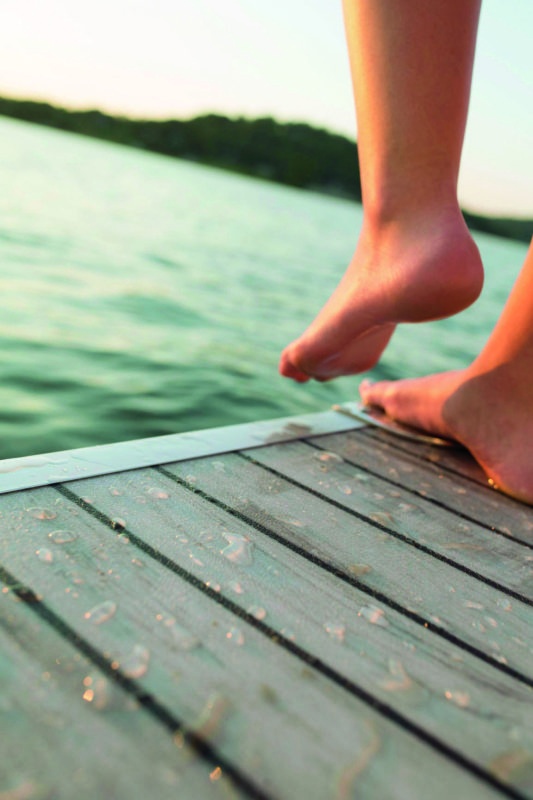 Say Goodbye to Hot Feet and Hello to cool Toes with G-Floor Outdoor & Marine flooring!
The switch from carpet boat flooring to vinyl raises the concern … Will my feet burn? After hours in the sun, marine carpeting DOES get hot and so does vinyl. But which one retains more heat?
After searching the internet to find a marine flooring that doesn't get hot under extreme temperatures, it's nearly impossible to find a marine flooring that remains neutral.
Woven vs. Vinyl, who is the winner? After conducting tests with woven marine flooring, the results are in… The woven marine flooring registered 13 degrees hotter than non-woven AquaTread vinyl boat flooring.
Vinyl flooring repels the sun's damaging UV rays and immediately feels cooler to the touch. G-Floor Outdoor & Marine flooring consists of a marine-grade topcoat and a UV-inhibitor for long term color retention. The amazing thing about the innovative topcoat is that it also provides an anti-microbial surface. No need to worry about leaving wet towels or damp life jackets on your boat's floor.
G-Floor Outdoor & Marine flooring is cooler and provides a more comfortable surface for your feet. Check out the complete line of marine flooring today!