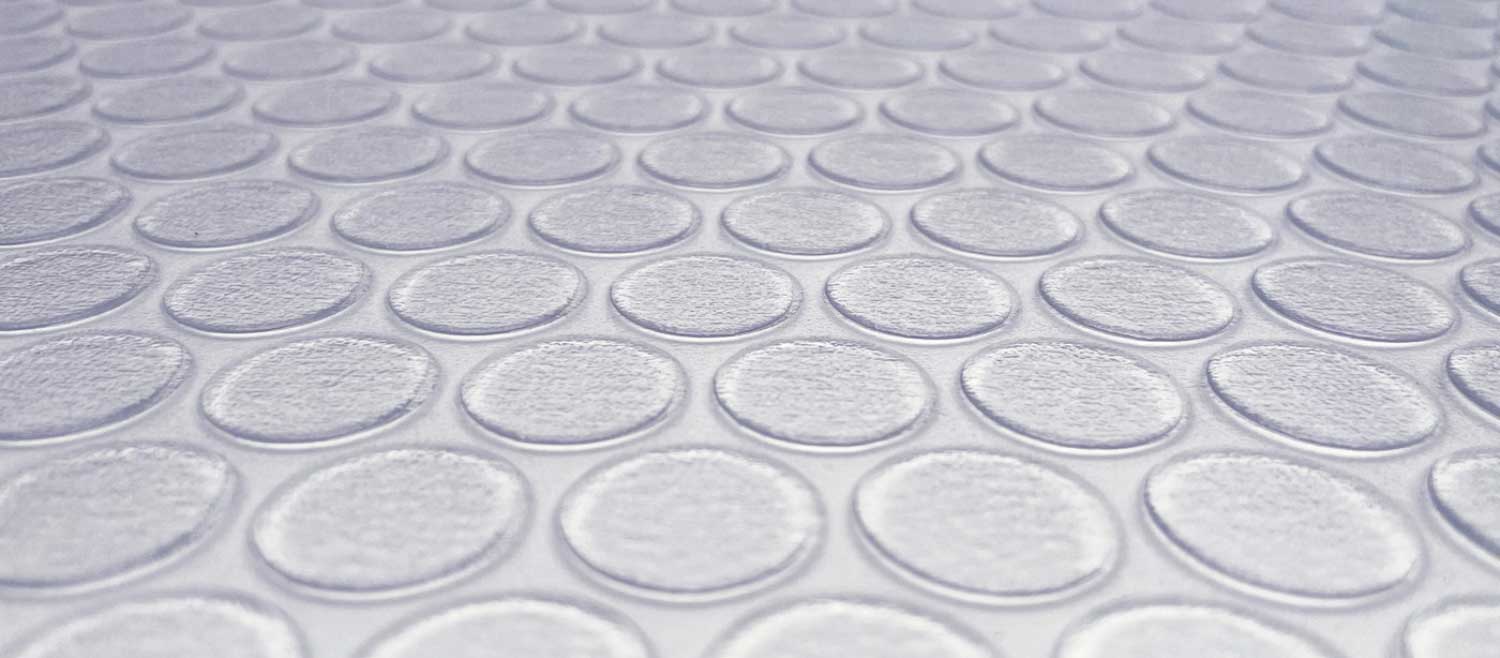 It's time to ditch the flimsy, short-term, dull floor decals, and switch to something that lasts. G-Floor Graphic 60 Mil Small Coin is the ticket to durable, eye-catching floor graphics that exceed expectations in performance. Here are the top 5 features that land G-Floor Graphic Small Coin Clear at the top of the list!
1. Durability
– The 60 Mil 100% polyvinyl is tough enough to drive a car on. Made to withstand heavy foot traffic. Heels won't scratch or puncture G-Floor mats.
2. Images are 2nd Surface Printed
– This print method means that graphics are mirror printed on the back of the mat.
– Best suited for indoor use.
– Small Coin Clear works with a variety of printing such as UV and solvent, flatbed, hybrid, roll-to-roll and sheet or stream fed printing.
3. Slip-Resistant
– Raised, slightly textured circles are .75in in diameter and spaced just enough from each other to create ideal traction in high performance areas.
4. Easy to Clean
– Unlike other decals or signs, G-Floor Graphic won't stain. Wiping up dirt and grime is easy with soap and a towel. Or, simply spraying it down with a hose.
5. Long-Term Indoor Use
– Used anywhere from 6 months to 5 years, 60 Mil Small Coin Clear outlasts the competition.
Small Coin Clear can open many options for unique and vivid POP, wayfinding, and branding ideas – only limited by the imagination. If you aren't using Small Coin Clear yet, see what your business or brand is missing.
Check out what G-Floor Graphic has to offer.