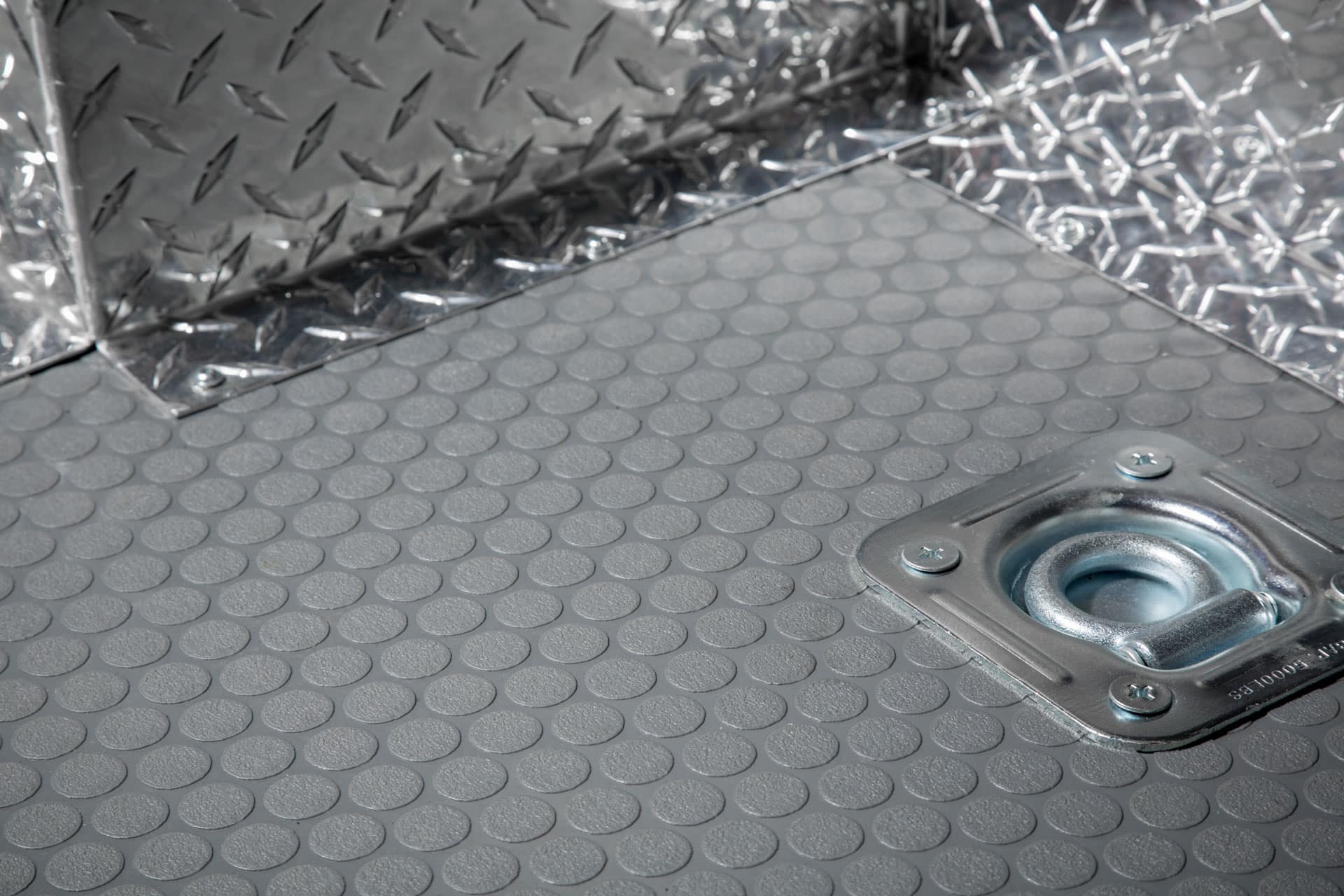 When it comes to trailer flooring, wood just doesn't hold up. It rots, dents, cracks, and it's worst enemy…water! Adhering G-Floor Trailer Flooring gives you all the benefits and a high-end look. Here are five reasons why G-Floor Trailer Flooring is a must-have product in trailers.
Unique and Durable Construction 
G-Floor Trailer Flooring is 100% polyvinyl with NO laminates or fillers. The spun bound backing was carefully designed to grab adhesive and provide durability under extreme conditions.  
Provides Maximum Protection

 

 
G-Floor Trailer Flooring is flexible and keeps the trailer subfloor protected from heavy equipment, water damage, cracks etc. Resistant to mud, salt, common chemicals, and outdoor debris. G-Floor Trailer Flooring requires little maintenance and simply cleans with water and soap. G-Floor durable trailer flooring will improve the look of trailers and will last! it won't crack, peel or curl, and shields wooden subfloor from deterioration, rust, wood rot, and other harsh chemicals.  
Multiple Sizes and Patterns Offered

 
The signature G-Floor patterns provide texture for a slip-resistant surface. Choose between Diamond Tread, Coin, Small Coin, Levant, and a unique printed Ceramic. Each pattern comes in multiple sizes and colors to provide a custom look for any space. Not sure which pattern or color to get? G-Floor offers Trailer Flooring samples!   
Installation is DIY Friendly

 
Installing G-Floor Trailer Flooring is easy. Use an industrial strength adhesive like the G-Floor Marine and Outdoor Adhesive. Make sure that the adhesive is suitable for use with sheet vinyl and the subfloor. For the perfect fit, all G-Floor Flooring can be trimmed to fit with a utility knife!    
Works in Multiple Applications
G-Floor Trailer Flooring is not limited to just trailers! It can be installed anywhere you need a durable, waterproof flooring! The spun bound backing will help to insulate and provide a little bit of cushion.  
Perfect for: 
Commercial environments

 

Workshops

 

Sheds

 

Toy haulers

 

Modular Units 

 

Basements