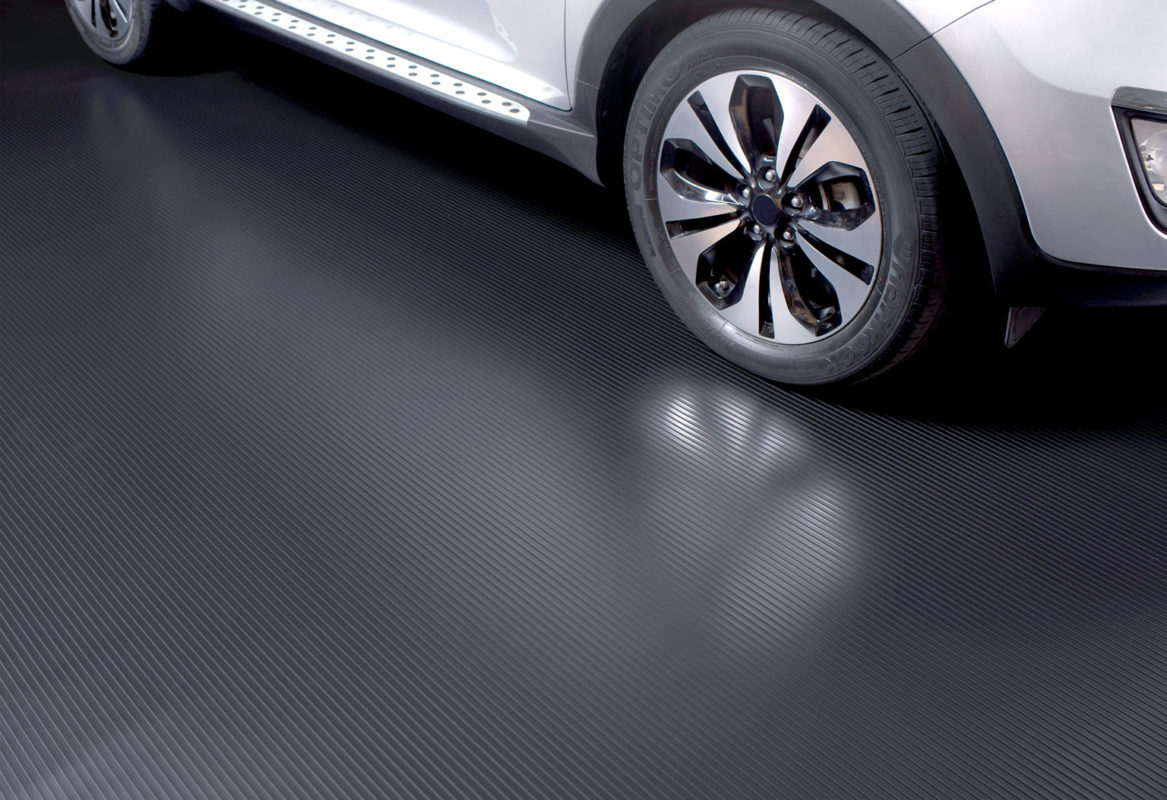 Garage floors endure snow, rain, oil, grease, salt, and other harsh chemicals throughout the year. That being said, concrete garage floors have to take the hit. Winter weather brings sludge and rainy seasons bring moisture, meaning porous concrete floors are not safe. Below are a few reasons why G‑Floor Ribbed flooring is necessary to protect garage subfloors.
G‑Floor Ribbed Flooring is Designed with a Purpose.
G‑Floor mats are 100% polyvinyl throughout. Meaning no layers to peel, crack, or split during wear and tear making them extremely durable.
Ribbed texture consists of parallel grooves that run the entire length of the mat. These channels are open at each end for water to exit.
G‑Floor mats are resistant to oil, antifreeze, and damaging road salt.
G‑Floor Ribbed Mats are Waterproof.
It provides the perfect commercial grade, slip resistant texture for messy garages.
Ribbed G‑Floor flooring acts as a waterproof barrier-to protect subfloors from moisture, deterioration, and contamination.
Ribbed Mats Can be Placed in Other Areas Than Garages.
When G‑Floor Flooring was first created, its intended purpose was to be garage flooring; however, the product has now transformed to become a necessity in any home or utility space.
Other uses for G‑Floor Ribbed flooring include:
Motorcycle, ATV, and Golf Cart parking pads
Floors for automotive shops
Modular unit flooring
Storage area flooring
Utility room flooring
G‑Floor Ribbed comes in three different colors, plus clear, and five different sizes to be used in a free lay or adhered application, and simply trimmed with a utility knife, if needed. Protect your floors before it becomes a costly mess!