Fabrics, Floors, & More
Print Media just got even more creative with the addition of its Fabrics Print Media line-up. Let your imagination run wild. How will your store attract new customers? Is there a better way to tell your organization's story with G‑Floor Graphic? Think about the many ways to increase your sales through cool and niche graphic coverings. With G‑Floor Graphic the sky's the limit!
why choose G‑Floor Graphic®
Most vinyl products show the image under a very thin, clear wear-layer, with layers of heavy fillers and foam beneath. On the surface this may look great, but the use of fragile materials compacted together actually decreases the longevity of the product.
G‑Floor Graphic Print Media is a 100% solid polyvinyl product. Without heavy fillers and foams, our material is both lightweight and recyclable. Made with the thickest wear-layer in the world, G‑Floor Graphic products are guaranteed to outlast and outperform any other polyvinyl product produced by any competitor.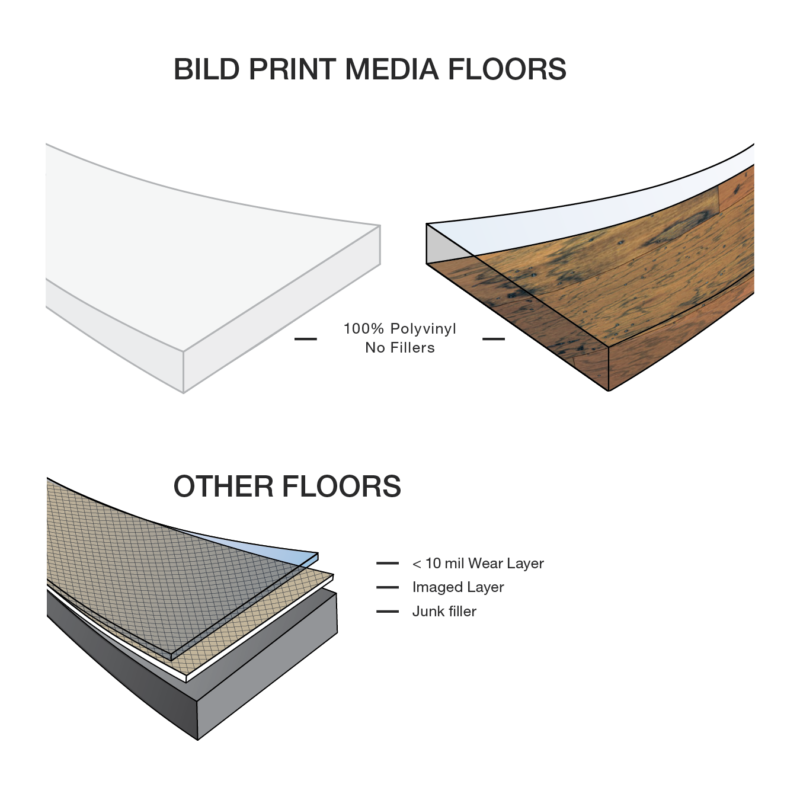 Better Life Technology offers a unique floor graphics line available through printers and print distributors especially-suited for marketing and commercial branding possibilities. Once referred to as G‑Floor® Graphics, today's new name as G‑Floor Graphic® Print Media better reflects and encompasses how easy it is to transform floor graphics into graphic floors and so much more. G‑Floor Graphic® Print Media is a one-of-a-kind, completely custom, multi-use print media. Print any image on any surface, giving you an endless array of marketing and branding applications to build an image with lasting durability.
This cutting edge technology gives the grand-format printer endless possibilities to expand into new markets. Flatbed, hybrid or roll-to-roll, or sheet/stream fed, G‑Floor Graphic® print media offers printers an exclusive, reliable media to produce a wide range of permanent and free floating applications. Developed for all types of printers, it is best suited to second surface printing and offers the most durable material wear layer in the industry. G‑Floor Graphic SF (Sheet-Fed) offers UV, offset printers a high quality, cost-effective alternative to mass print graphics quickly and with confidence for both flexible and rigid applications.
G‑Floor Graphic® is designed for printing in both UV and solvent. The material is extruded as a clear, flexible PVC product allowing bright colors to shine and bold messages to stand out. The printed image below is protected by a massive wear layer — the thickest in the industry. Manufactured in widths of up to 10 feet and in 35 mil, flexible 75 mil and semi-rigid 85 mil thicknesses, G‑Floor Graphic® print media provides protection of the images that competing materials just can't match.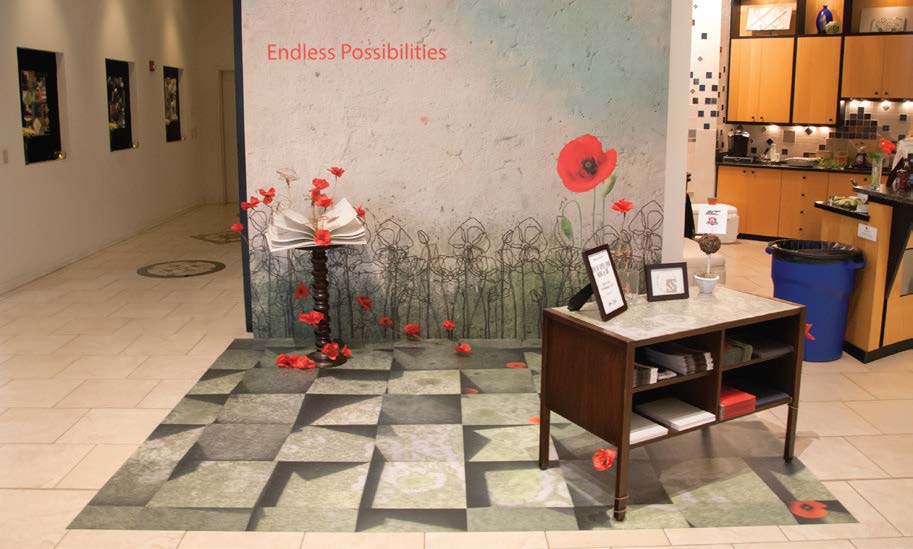 Your booth can stand out from the rest with vibrant floor graphics! G-Floor Graphic helps...
G‑Floor Graphic® is sold through Printers and Distributors Internationally
G‑Floor Graphic® is sold through a certified dealer network. Printers may purchase G‑Floor Graphic® product through select dealers, and end users may purchase product from Printers.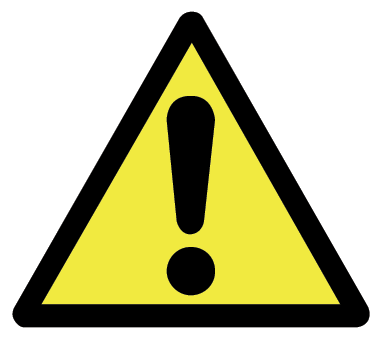 WARNING  This product can expose you to chemicals including - Vinyl chloride monomer; Carbon black; Ethyl acrylate; Titanium dioxide; Rutile (TiO2); 1,2-benzendikarboxylsyra,di-C8-10-alkyl ester, grenad; Nickel antimony yellow rutile (C.I. Pigment Yellow 53); Quartz; which are known to the State of California to cause cancer and/or Diisodecyl phthalate; which is known to the State of California to cause birth defects or other reproductive harm.For more information go to www.P65Warnings.ca.gov